Backpacks Built in the USA — By Hunters, For Hunters
"Before the first Exo pack was ever built, we made a commitment to only build our pack systems in the USA. Not only do we want to support the American worker, we want to personally keep as much control as possible over every detail of our operations, production, and quality control. We are proud that our packs are sewn, built, and shipped from our hometown of Boise, Idaho"
—Steve Speck, Owner and Co-Founder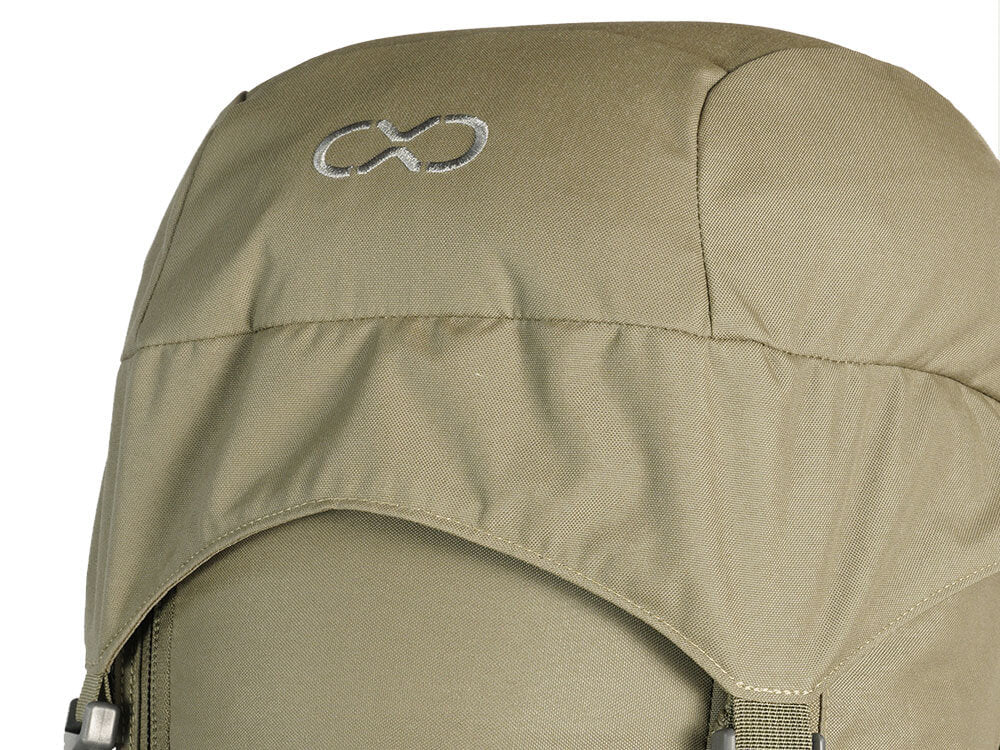 Invista 500D Cordura
Our packs are built in Coyote and Ranger Green with USA-made Cordura that is fully Berry Compliant and meets MIL-SPEC DTL-32439B. This solution-dyed Cordura resists fading from UV, is resistant to color abrasion and offers a dull matte appearance. The Cordura is backed with a PU coating and treated with a Class 3 DWR finish, providing excellent water resistance.
— Made in the USA.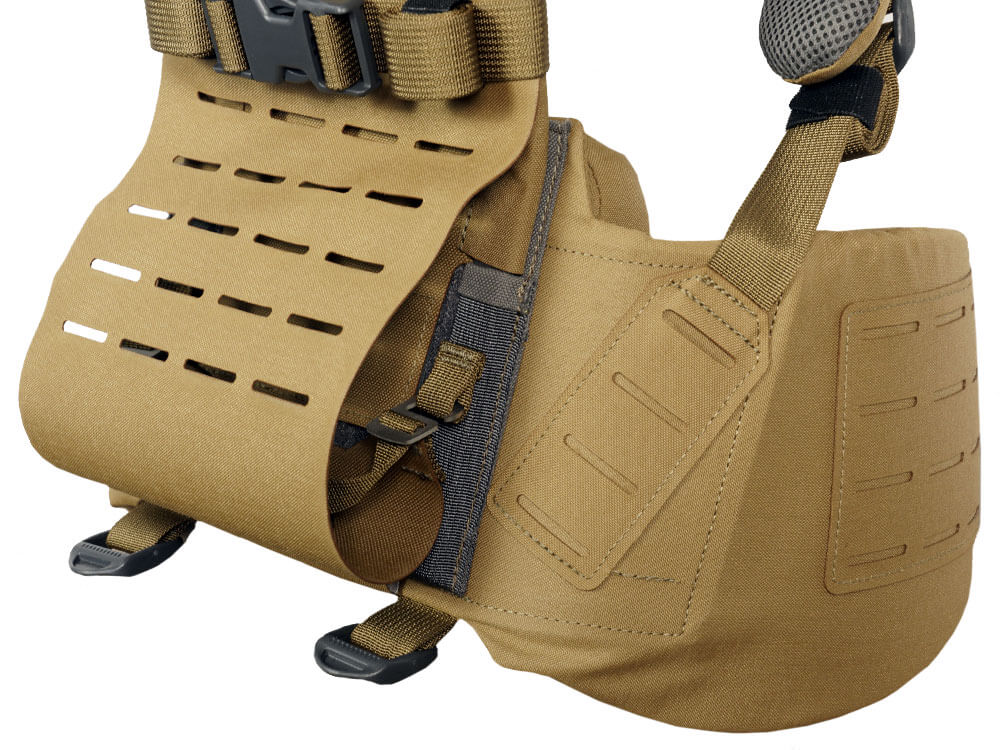 SQUADRON by Brookwood
Squadron is a proprietary laminate fabric from Brookwood that is built with 1000d Cordura laminated to 500d Cordura. With Squadron's incredible strength and durability, we are able to use laser-cut Squadron to build the K4 Frame panel and the K4's MOLLE panels — offering lighter weight, less bulk, and higher-strength than traditional materials and construction methods.
— Made in the USA.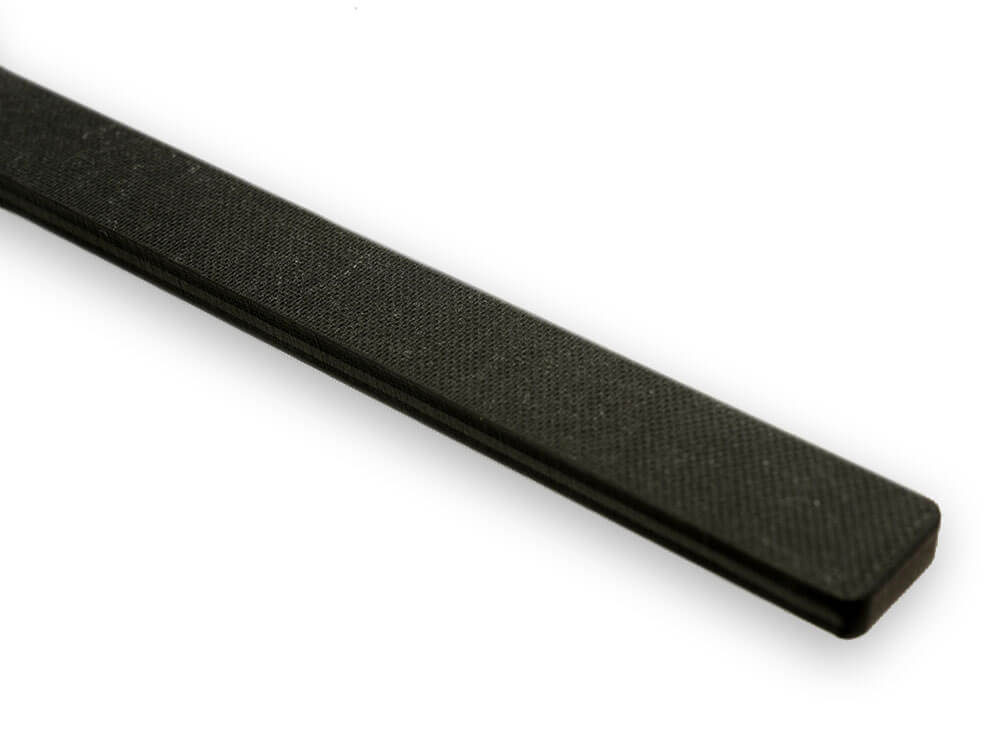 Carbon Fiber Frame Stays
The K4 Frame features Carbon Fiber stays that are heat-formed in a hydraulic press and cut to shape by waterjet. We were able to work with our carbon supplier to formulate a custom 13-layer carbon fiber stay that provides the perfect amount of strength and flex, a custom texture is applied to the surface to keep the carbon fiber quiet in the frame panel, and form the stays to the exact shape and profile that we developed based on extensive prototype testing.
— Made in the USA.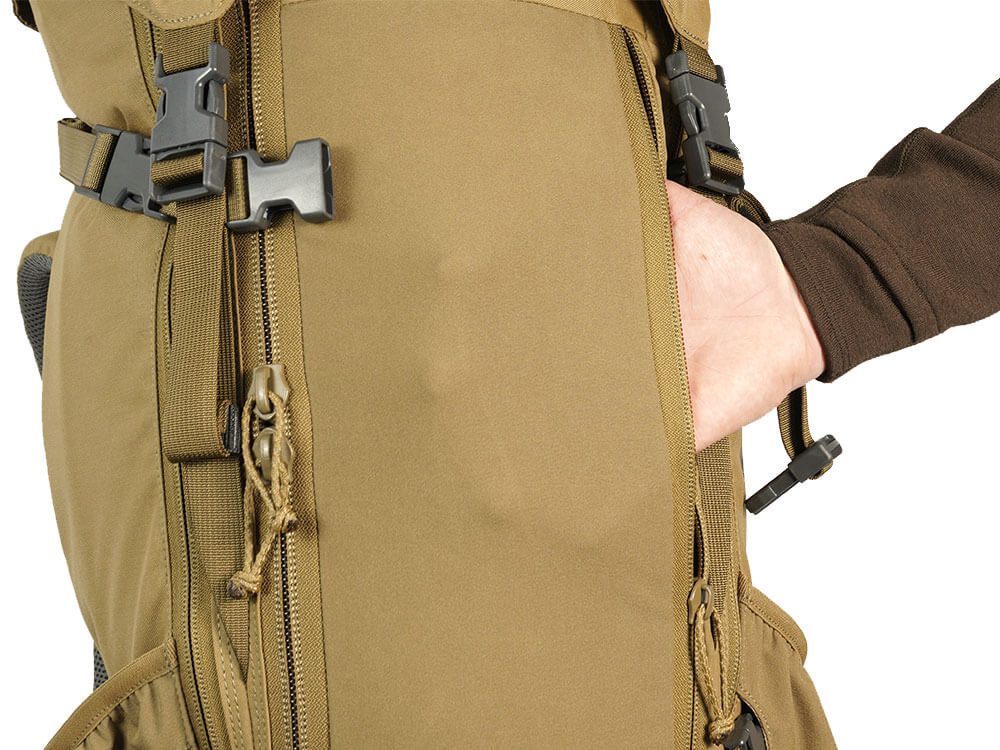 Specialized Stretch Fabric
The lower side stretch pockets and front stretch panels on our packs are built with a highly-specialized nylon with a unique application of spandex fibers. Not only does this material offer the versatility of 4-way stretch, it provides the durability needed for hard-use applications, excellent shape retention, and remains lightweight.
— Made in the USA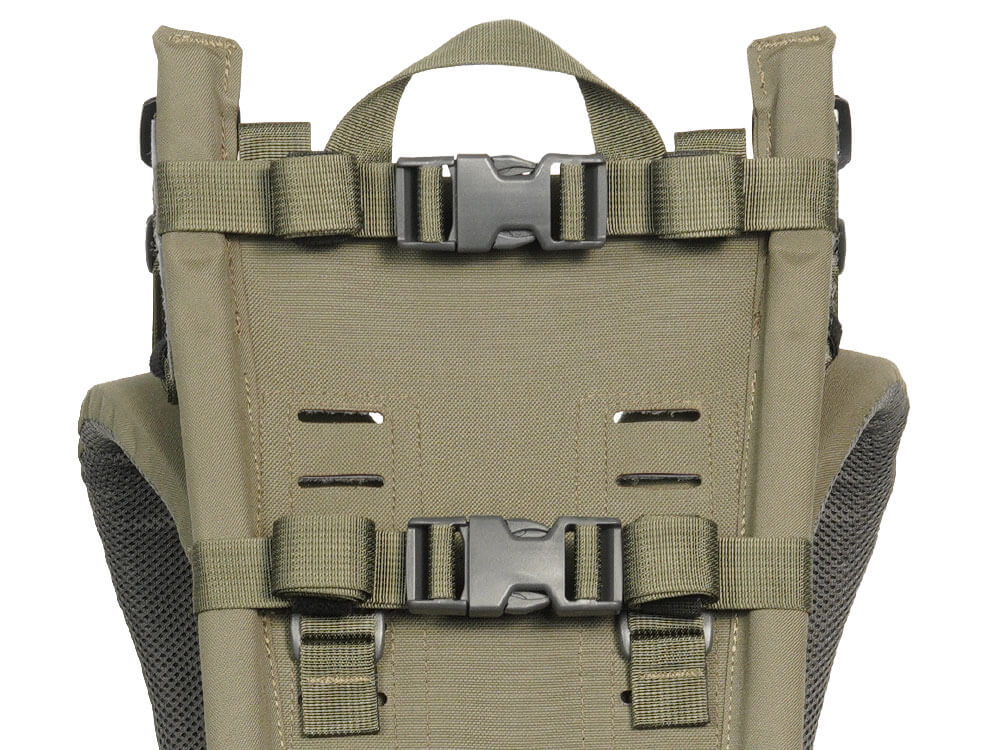 Military-Grade Webbing
Our Coyote and Fusion packs use IR-Treated Coyote webbing that is built to military specifications. Our Ranger Green webbing is built from the same materials and specs, but is custom dyed to match the Ranger Green Invista Cordura fabric. The Mil-Spec Class 2 Nylon webbing offers the strength, abrasion resistance, and longevity needed for a load-hauling pack system.
— Made in the USA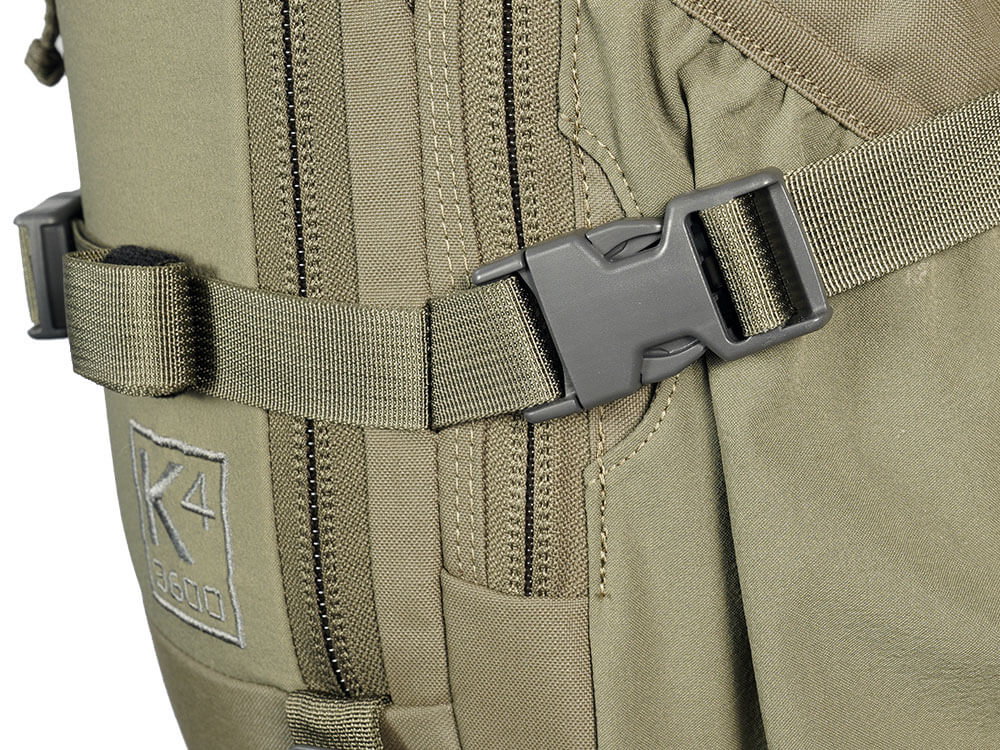 Hardware & Buckles from YKK and Duraflex
The premium hardware and buckles we use are built with Acetal, a strong plastic that bridges the gap between metals and ordinary plastics. Acetal (also known as "polyacetal" or POM) provides excellent stability and strength, is resistant to solvents and abrasion, and has lower wear, friction, and fatigue in both hot and cold environments.
— Made in the USA.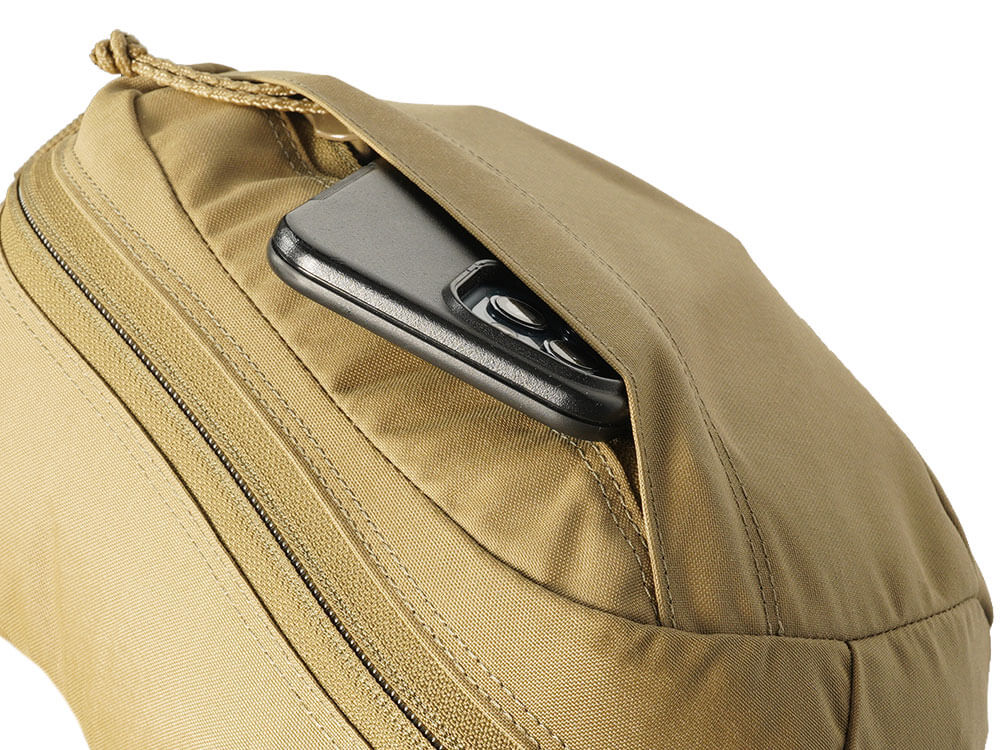 YKK Zippers
There isn't much to say, except to say that YKK makes the best zippers in the world. They are the gold standard in every application. Specifically for a hard-use pack, YKK zippers have proven to be tough, long-lasting, and user-friendly even after years of exposure to the elements.
— Made in the USA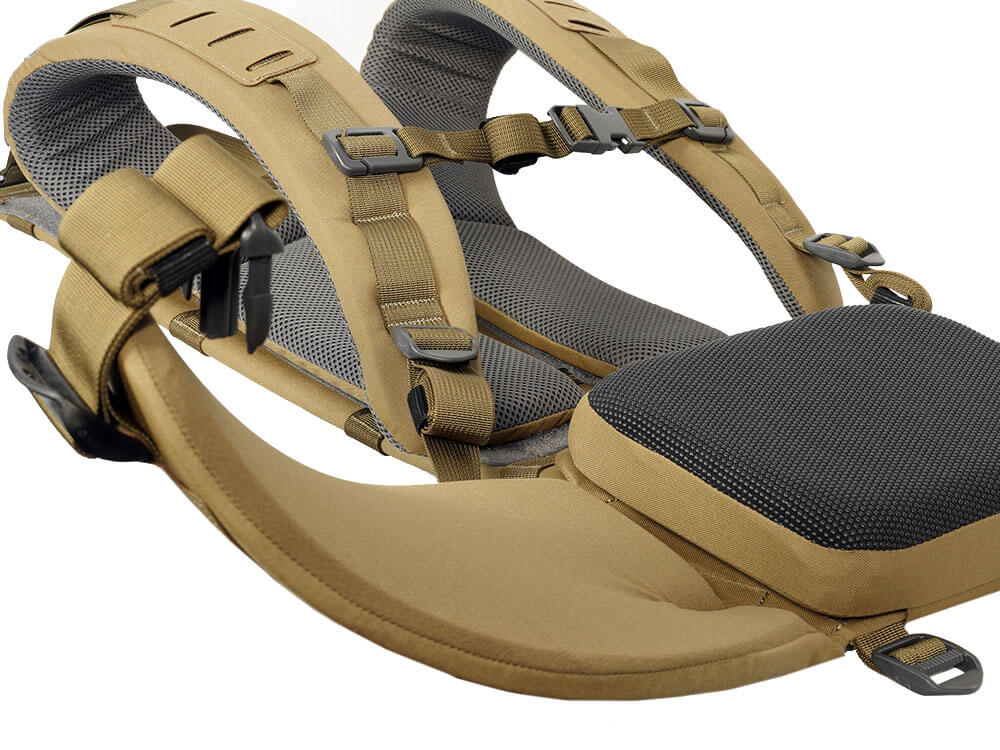 Premium Foams
You don't see the foams inside the lumbar pad, hipbelt, and shoulder harness of our K4 Frame, but these foams play a critical role in the comfort, performance, and load support when you wear the K4 Pack System. We use highly durable closed-cell foams that are built with cross-linked ethylene copolymer; that means they offer superior softness, structure, and resilience for consistent performance, year-after-year.
— Made in the USA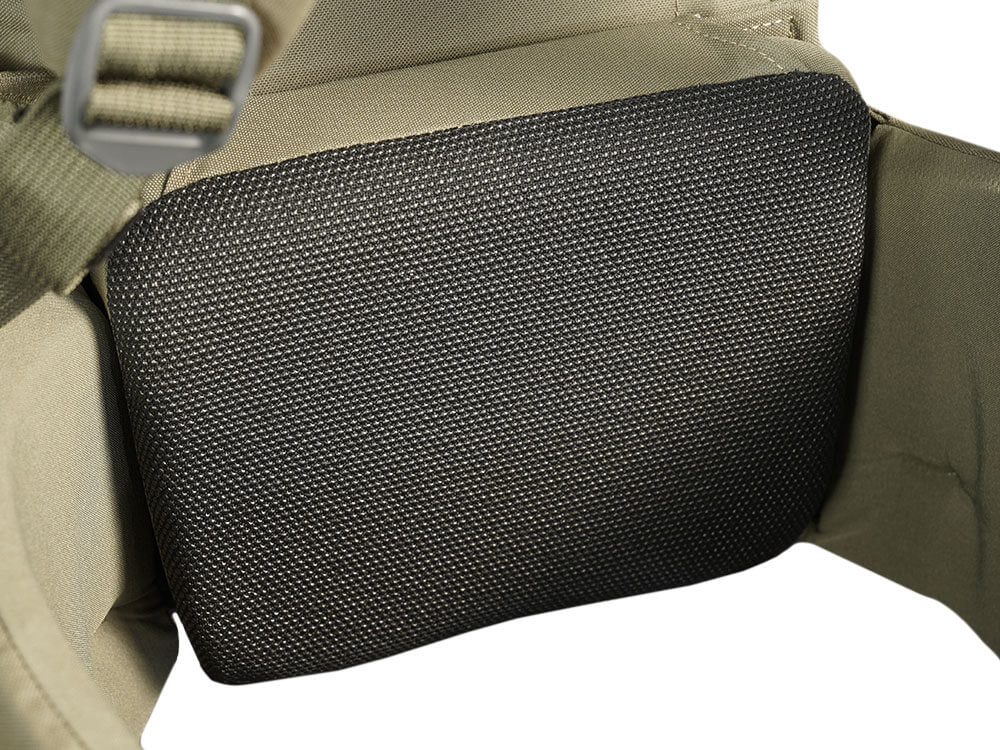 Superfabric Lumbar Material
The lumbar pad of the K4 Frame is wrapped in Superfabric. This specialized material pairs a tough 600D Polyester base with raised texture dots that offer a breathable grip, helping to keep the lumbar pad positioned where it needs to ride on your body. This material is extremely durable — resisting abrasion, water, and stains.
— Made in the USA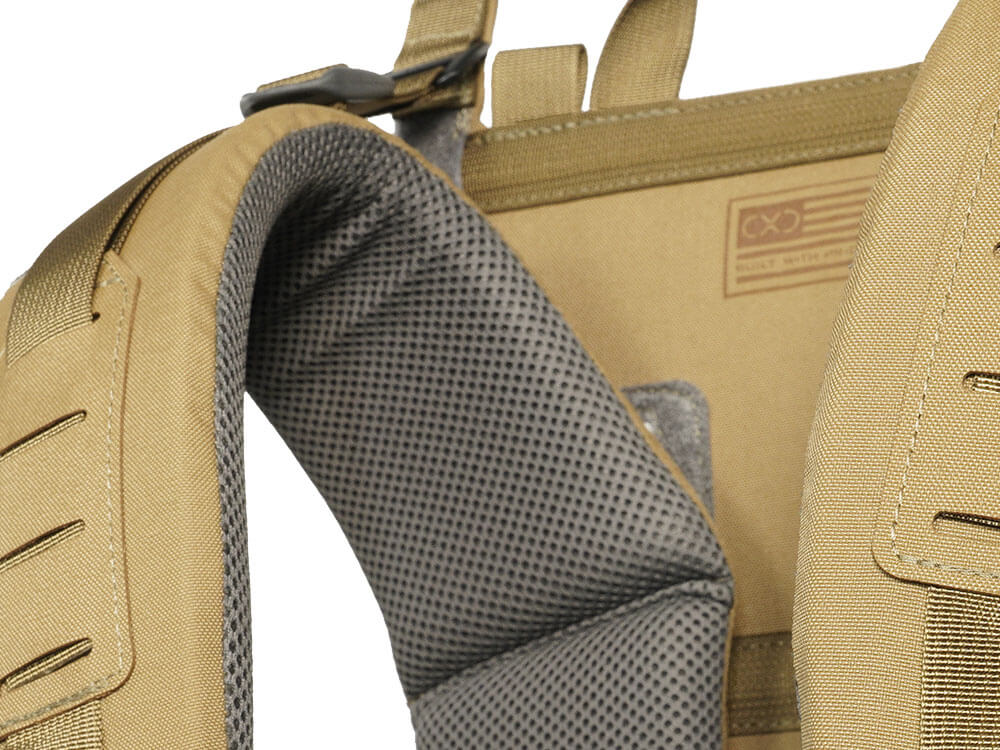 Shoulder Harness Spacer Mesh
The underside of the K4 shoulder harness is built with a 3D Spacer Mesh material that provides comfort, support, and breathability. The engineer polyester yarns feature an antimicrobial to inhibit the growth of odor-causing bacteria and are built with a proprietary moisture-wicking technology that moves moisture up to 6x faster than standard nylon or polyester fabrics, helping to keep you cool and dry as you wear the pack.
— Made in the USA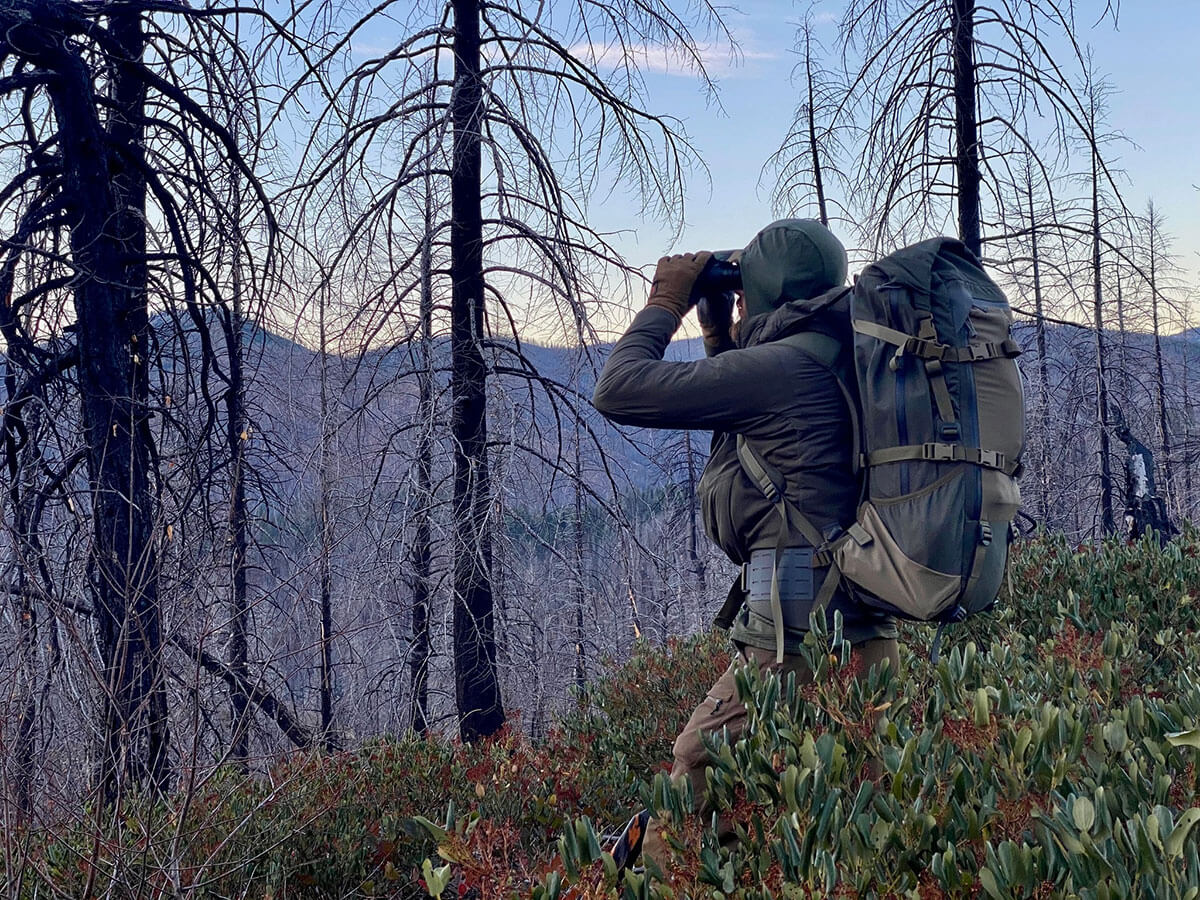 BEHIND THE DESIGN
K4 Packs are the result of countless ideas, prototypes, and tests. Before we put 150 prototypes of K4 Packs in the hands of hunters in 2022, we hiked thousands of miles and hunted across the country in 2019, 2020 and 2021 to test new materials, new ideas, and new designs...