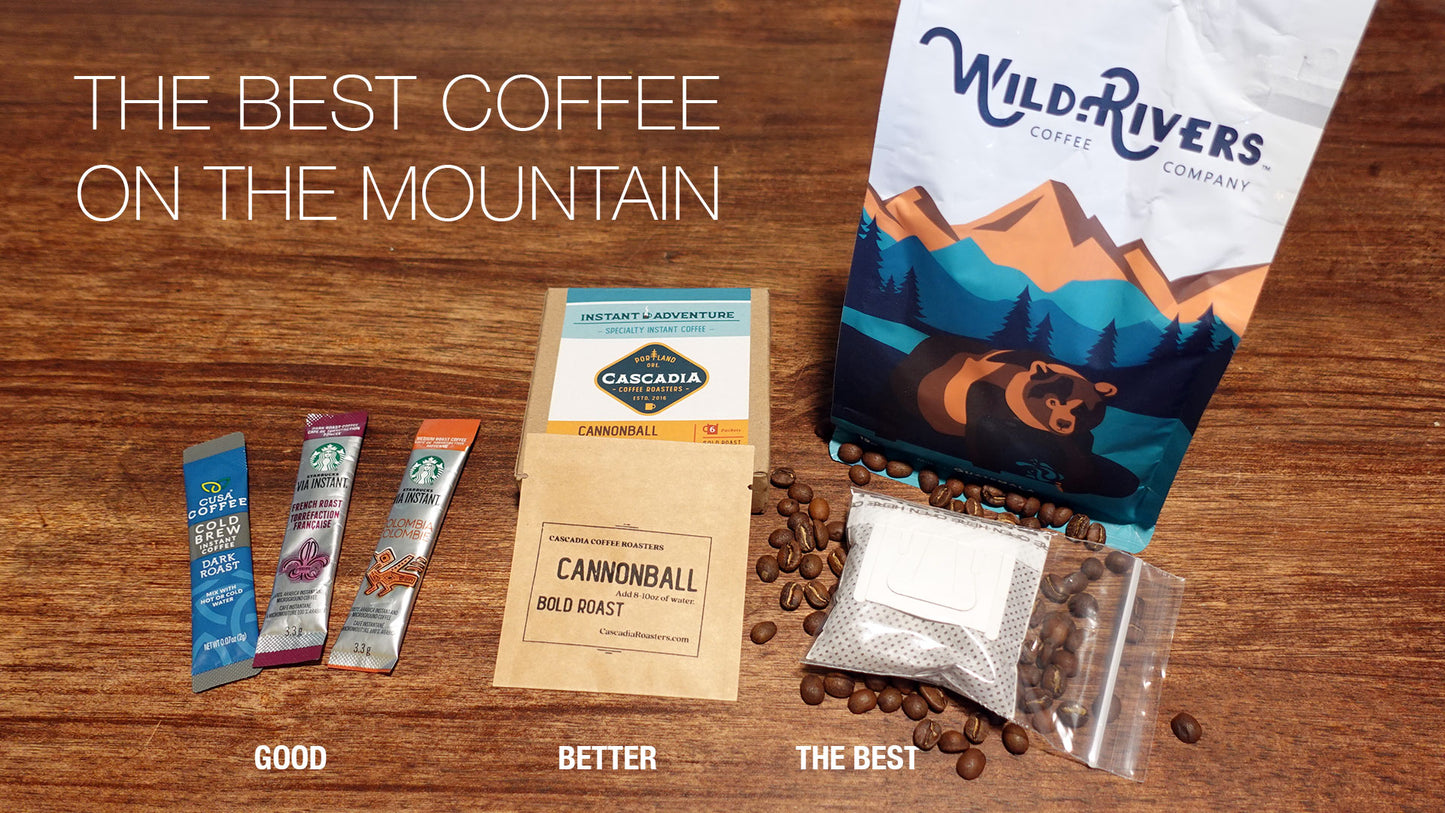 As I have gotten older, I have learned to cherish the small things in life. For me, a cup of good coffee is a daily treat more than it is a mindless cup of caffeine to get the day started. I will still drink mediocre coffee when I have to, but those days are few and far between, thanks to the multiple ways that you can make (or find) good coffee these days.
One of my favorite places to enjoy a good cup of coffee is on the mountain, watching the sunrise after sleeping under the stars. I have been using instant coffee in the backcountry for many years. And, thankfully, the quality and variety of instant coffees have improved dramatically. Folgers Crystals were replaced by Starbucks Via and Cafe Bustelo. I then upgraded from those instant coffees to Tioga Rise, Dark Timber, Black Rifle, and my favorite instant coffee — Instant Adventure from Cascadia Coffee Roasters.
As great as these high-quality instant coffees are, my favorite way to enjoy coffee in the backcountry is to make do-it-yourself pour over packs with freshly ground coffee from home.
These pour over packs allow you to choose the specific type of coffee you prefer, or bring along a variety of coffees on longer trips.
Just add 18-20g of fresh and finely ground coffee to the pour-over pack, fold the pack into a properly sized zipper bag, and you're ready for the mountain. When you're ready to enjoy a cup, simply place the pour-over pack securely over your drinking vessel and slowly add about 10oz of water off the boil.
WHAT I USE
PS — You can SAVE 15% on all orders from Wild Rivers Coffee by using discount code EXO.
---
Mark Huelsing is the host of the Hunt Backcountry Podcast and works at Exo Mtn Gear — though he's never been able to figure out his job title. Connect with Mark by sending him an email (mark at exomtngear.com) or DM @MarkTheFark on Instagram.