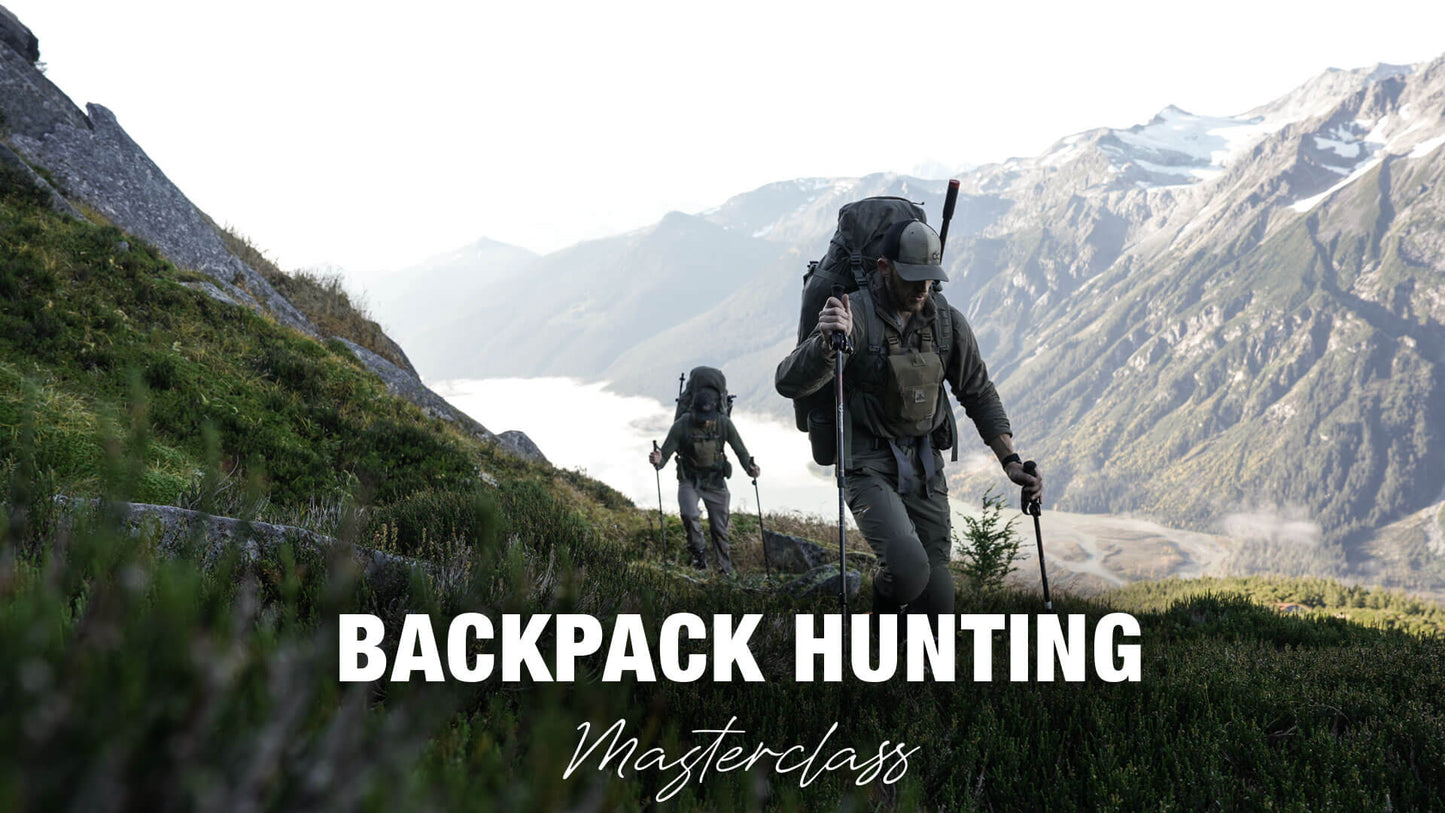 Mark from Exo Mtn Gear joins Dylan from onX Maps for a live webinar all about backpack hunting. You can watch a recording of the masterclass below, which includes Mark's presentation of lessons he has learned from a decade's worth of backpack hunting, his advice for how to get started in backpack hunting, and why things go wrong on backpack hunts.
Listener Questions
As part of this webinar, Mark and Dylan also discuss questions that were submitted from the live audience, including...
How do you select a camp site when backpack hunting? How close is too close when camping near animals that you want to hunt?
How do you care for meat when hunting solo and you need to make multiple trips to pack the meat out?
What size (capacity) of pack is best for a 5-7 day backpack hunt?
What is the best way to store food when hunting in bear country?
What are the best meat bags?
What should be in a backcountry First Aid Kit?
How heavy is too heavy when packing out meat? How do you balance minimizing the number of pack-out trips, while also ensuring you aren't going too heavy on any particular load?
What compromises are tough to consider when deciding what gear to bring or leave behind?
Backpack Hunting Resources
We have numerous free resources to help you become a more capable and confident backpack hunter...