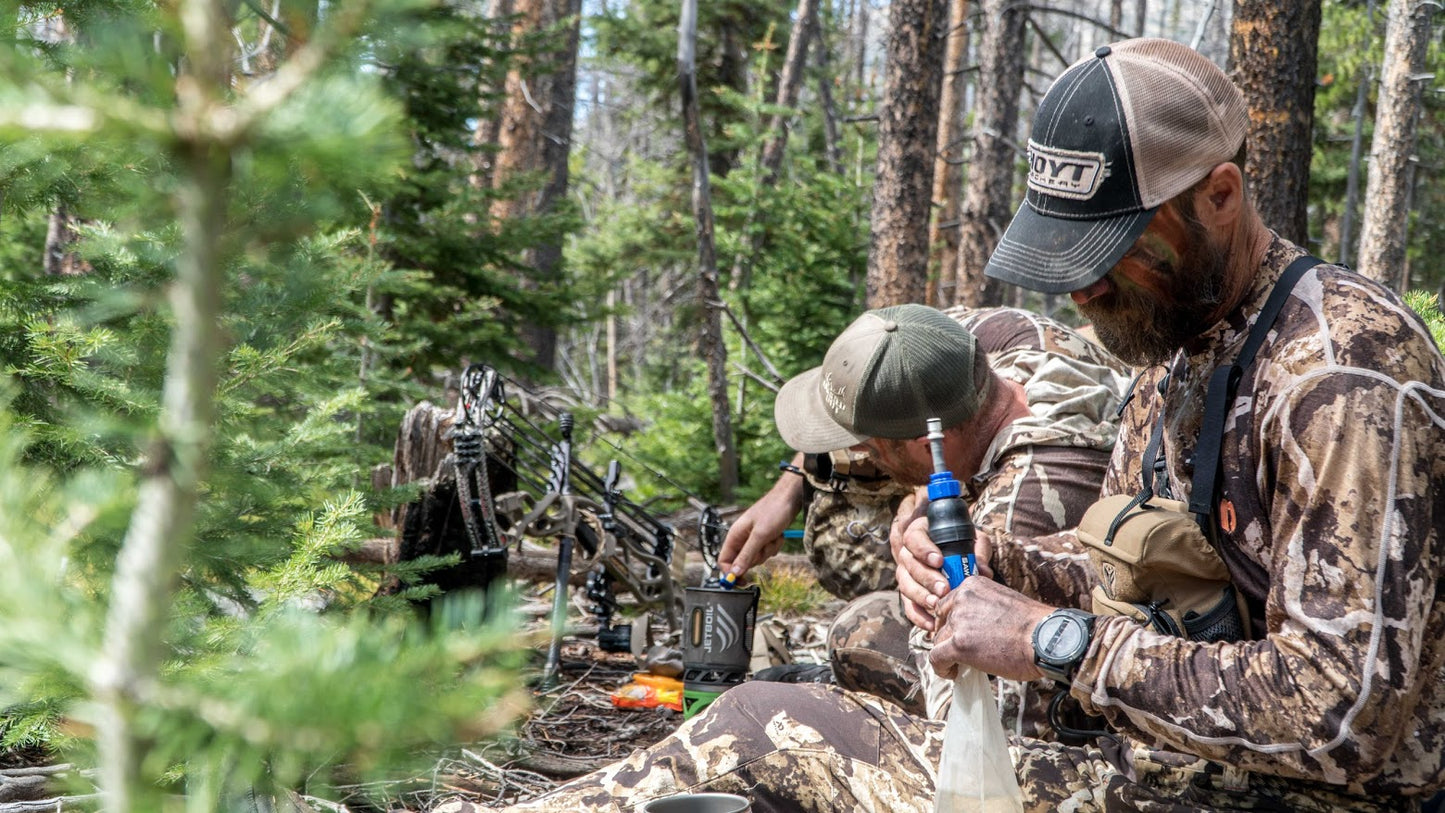 As much as we love new gear, our budgets are limited. If you are a hunter that is looking to get into backcountry, backpack-style hunting, we wanted to discuss how we would shop for backpacking gear and make budget-minded decisions. In this episode, Mark and Steve discuss how they would spend $700-$800 to purchase a shelter, sleeping pad, sleeping bag, backpacking stove, water filtration system, a reliable light source, and footwear for western-style hunting.
Subscribe in iTunes | Subscribe via Stitcher | Listen / Download at Sound Cloud
The Gear We Chose
Below you will find the gear that Steve and Mark discussed in the show. We did not link to gear items, as the price and availability of the items will change.
Shelter

— $100-250

Steve: SixMoon Designs Lunar Solo, $200, 28oz
Mark: Nemo Hornet 2P, $240, 33oz

Sleeping Bag

— $125-225

Steve: Hammock Gear Burrow 30, $169, 22oz
Mark: Sierra Designs Zissou 20, $155, 37oz

Sleeping Pad

— $75-125

Steve & Mark: Nemo Tensor Insulated, $100, 15oz

Stove

— $65-100

Steve & Mark: Jetboil Flash, $65, 15oz

Water Filtration

— $20-40

Steve & Mark: Sawyer Squeeze, $35, 8oz

Headlamp

— $15-35

Steve: Coast, $25, 3.5oz
Mark: Black Diamond Spot, $28, 3.5oz

Footwear

— $100-225

Steve: Salomon X-Ultra Mid, $100
Mark: Salomon Quest 4D GTX, $175