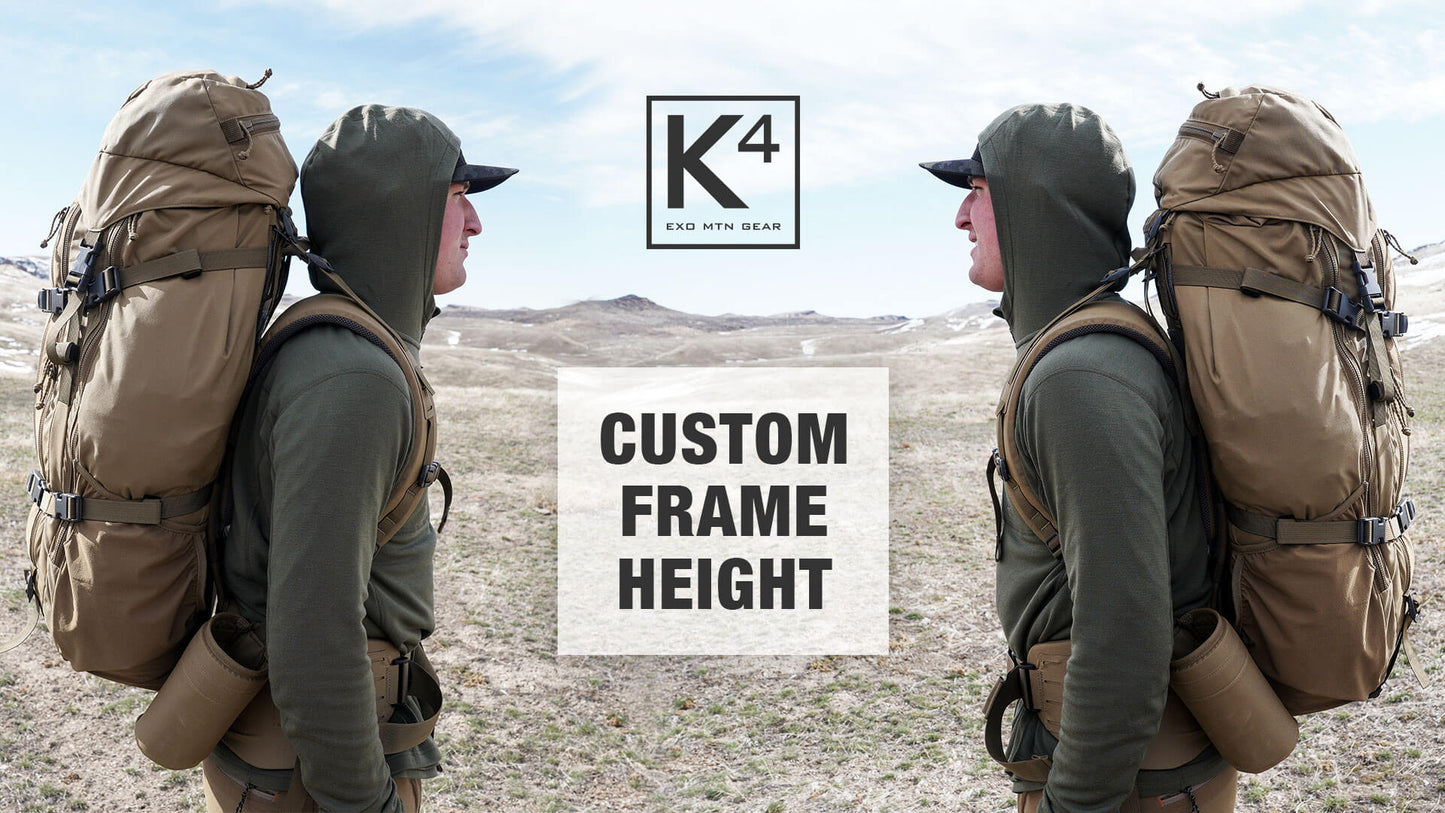 The K4 Frame features custom carbon fiber frame stays that are offered in four different heights — 22", 23.5", 25", & 26.5". These different frame height options, along with our micro-adjust torso settings, ensure that our K4 Pack Systems can fit pretty much everyone. (What size do you need?)
If you want to customize your frame to have a height between the different frame stay lengths that we offer (and sell separately), you can cut the stays to customize your frame height. For example, if you have our longest 26.5" frame but find it just slightly too tall, you can cut it down to be 25.75" tall — landing directly between our 25" and 26.5" frame stay options.
BEFORE YOU GET STARTED
Before you consider cutting frame stays, be sure that you have properly fitted the pack and also spent a good amount of time testing the fit and feel of the pack with a wide variety of loads (20lbs, 40lbs, 60lbs+). If you have any questions about your pack fit or frame height, send photos of you wearing your loaded pack to us — we'd be happy to take a look at the fitting and adjustment for you.
Cutting the frame stays should be done at your own risk. Please use all safety precautions possible, including eye protection. It is also imperative — both for safety and for quality — that the frame stays are held securely during the cutting process. We will not be able to warranty frame stays that are damaged due to cutting.
As the video above shows, cutting the frame is very simple when you follow a few basic steps. Remember to use a sharp cut-off saw, ensure the frame is held securely, go slow, and thoroughly sand all cut edges.
All of the tools needed for cutting the stays can be purchased at your local hardware store. If you would like to order any of the tools online, here are some Amazon links to consider...
Let us know if you have any questions.