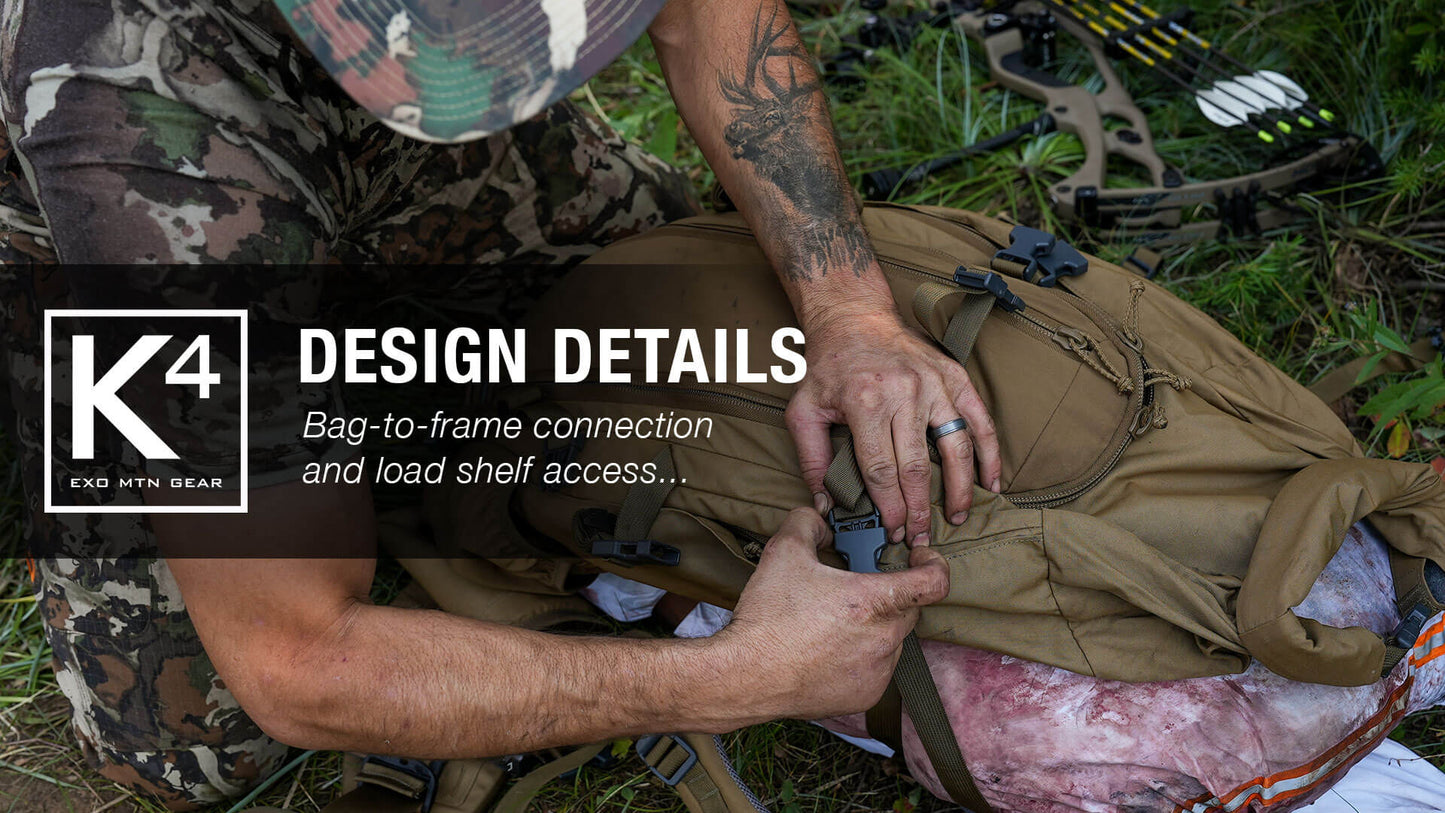 As we have mentioned in our previous Design Details articles, one of our core design philosophies is to make our packs simple, efficient, and easy to use. 
All of our K4 Pack Systems are designed with integrated load-hauling capabilities — to carry meat, gear, or other items between the bag and frame. This article explains the design details and process of detaching the bag from the frame, providing access to the K4 Frame's integrated load carriage system.
While you can use the load-hauling ability of our packs for a wide variety of loads, the most critical function of the load shelf is to haul out meat at the end of a successful hunt. And in our personal experience as hunters, we know that time is ticking as soon as the process of breaking down an animal begins. On top of that, these moments tend to come when you are already tired and are in a hurry as daylight is quickly fading, or as the day's temperatures are working against you.
For these reasons, and many others, we have worked incredibly hard to make sure that the process of accessing the load shelf on our packs is incredibly fast and easy.
Easy as 1, 2, 3
Accessing the load shelf on K4 Packs is a simple 3-step process...
We worked hard to create, refine, and simplify this design, and after having it tested extensively by 150 hunters, we are really happy with how it has performed in the field.
In a future article, we will talk more about how to load meat with the frame's load compression straps, how to use the frame by itself as a load-hauler, and how to position loads between the bag and frame for optimal load distribution.